The Pink Affair
"A kind gesture can reach a wound, that only compassion can heal." ~ Anonymous.
Over the years, breast cancer has been one of the nightmares that any woman could possibly imagine herself encountering. Studies indicate that men are also prone to cancer albeit not as predisposed as women. Therefore, in an effort to protect women from this nightmare, we started a campaign dubbed "The Pink Affair". This campaign was directed towards creating awareness on breast cancer and educating women in marginalized areas in Nairobi about their breast health. We partnered with Star- Soft, who were kind enough to donate Ksh. 30 for every 2 litres bottle of fabric softener purchased.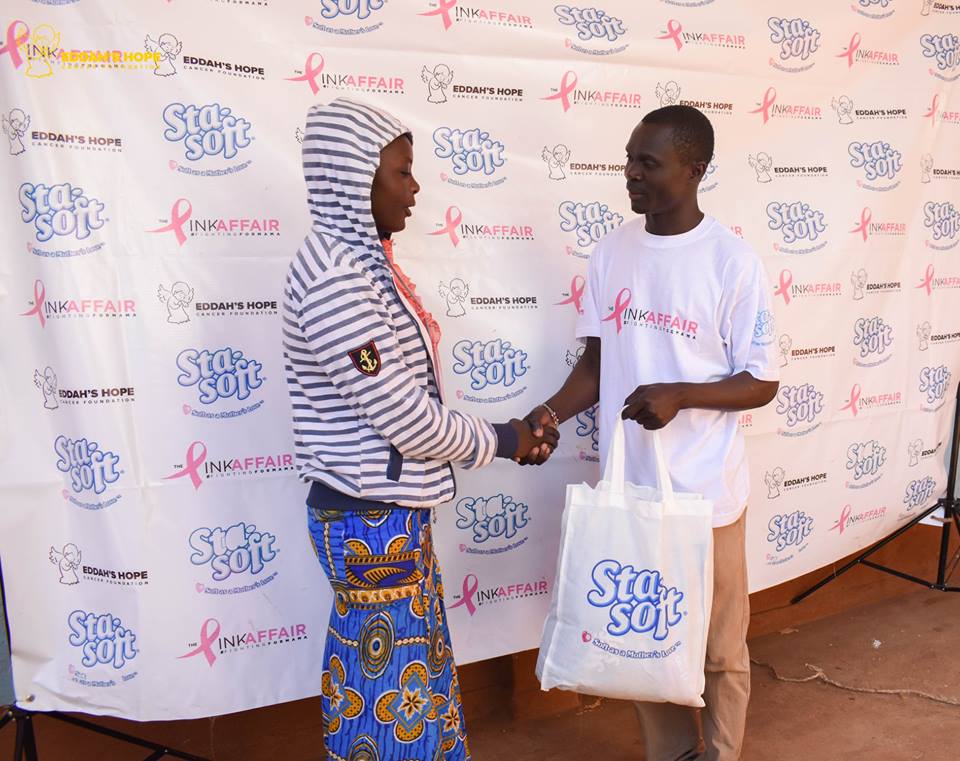 Between October and November, 2018, we were able to reach out to 671 women in Kibera, Kawangware, Parklands Baptist Church and St. Raphael's church in Kabete. All of these women were privileged to: get screened for breast cancer, get educated on how to do the physical self-breast checks, get screened for cervical cancer, get tips on family planning and get sensitized as well as registered for NHIF.
Therefore, as #cancersoldiers, we are not afraid of the word 'cancer'. If anything it's cancer that should be afraid of us. We have taken this oath that we are going to do our duty– to serve our "Nation" through creating cancer awareness, being there to support those who have been diagnosed and affected by cancer and advocating for screening for early detection in order to reduce morbidity. We do this through compassion. Compassion is one of our core values, and we live up to that. We fight as hard as we can to ensure that cancer does not find its way into our homes and destroy what we hold dear and so should you.
See you in the next edition of "The Pink Affair."
Join the movement.
Follow and join the conversation on our social media pages using the hashtag
#cancersoldiers
Facebook: @cancersoldiers.
Twitter: @Eddahs_hope
Instagram: @Eddahs_hope