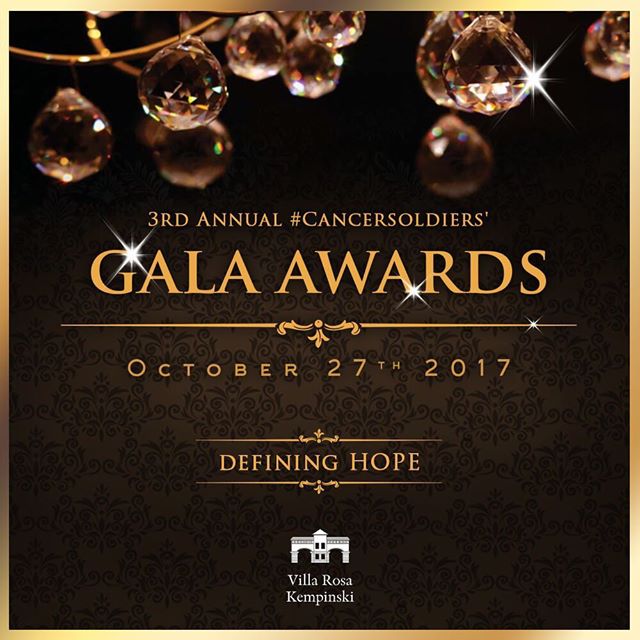 3rd Annual #CancerSoldier Gala Awards
Join us on October 12th 2018 for our 3rd Annual #Cancersoldiers' Gala Awards.
With our incredible hosts Fareed Kimani and Anita Nderu, amazing entertainment and exquisite fine dining lined up, this year's Annual #Cancersoldiers' Gala is not to be missed. The event will be bigger and better than ever before and we would love to see you there. The theme for the evening is #Defining Hope.
The 3rd Annual #Cancersoldiers' Gala targets to raise Ksh. 11 million towards our Cancer Mtaani project. Cancer Mtaani is one of our flagship cancer awareness project under our advocacy and wellness program targeting the youth in universities and marginalized areas.
The Gala will be held in one of Nairobi's 5 star hotel, The Villa Rosa Kempinski Nairobi. This beautiful venue has previously been used for many prestigious events from our 1st & 2nd Gala Awards to hosting the most powerful man in the world at the time, Former President of the United States, Barack Obama.
We look forward to you joining us in the celebration of #Cancersoldiers who have stood out in the fight against cancer.
This is an evening for you to make a difference and have a glamorous time doing it!