"Breasts They Need Your Support." Nyamira Edition
"Courage doesn't always roar, sometimes courage is a little voice at the end of the day that says; I'll try again tomorrow." ~ Mary Anne Radmacher.
Breast cancer has been a nightmare among our women for the longest time. When you take your time and have a conversation with a patient or an affected member they are probably going to tell you that they do not know where this menace came from, and it should go back to whatever planet it came from. Well, if we were living in Krypton, we would simply ask superman to open one of those wormholes and cast it out, with zero chances of it ever coming back.
Sadly, we do not live in Krypton or one of those fantasy towns where actions heroes come from, therefore, we have to be our own heroes and kick out breast cancer and cancer in general on our own. Now those of you who are breast cancer survivors, or have been affected, or for those who are well informed on the subject have heard/know about mastectomy. For those are new to the word, this is the removal of the whole breast, often due to breast cancer. For some women whose cancer is widespread, they end up having a double mastectomy, which is the removal of both breasts.
Breasts are considered the identity of a woman. Most African women would regard breasts as "the pride of womanhood" so when a woman undergoes mastectomy they feel like some part of their identity has been stolen away from them.
In an attempt to restore the self esteem of these women, we started a campaign dubbed "Breasts They Need Your Support." which aims at donating mastectomy bras and breast prosthesis to deserving cases across the country. The kits are very expensive, with one costing Ksh. 30,000. Which leaves the women putting rags, socks or polythene papers to substitute the missing breast(s).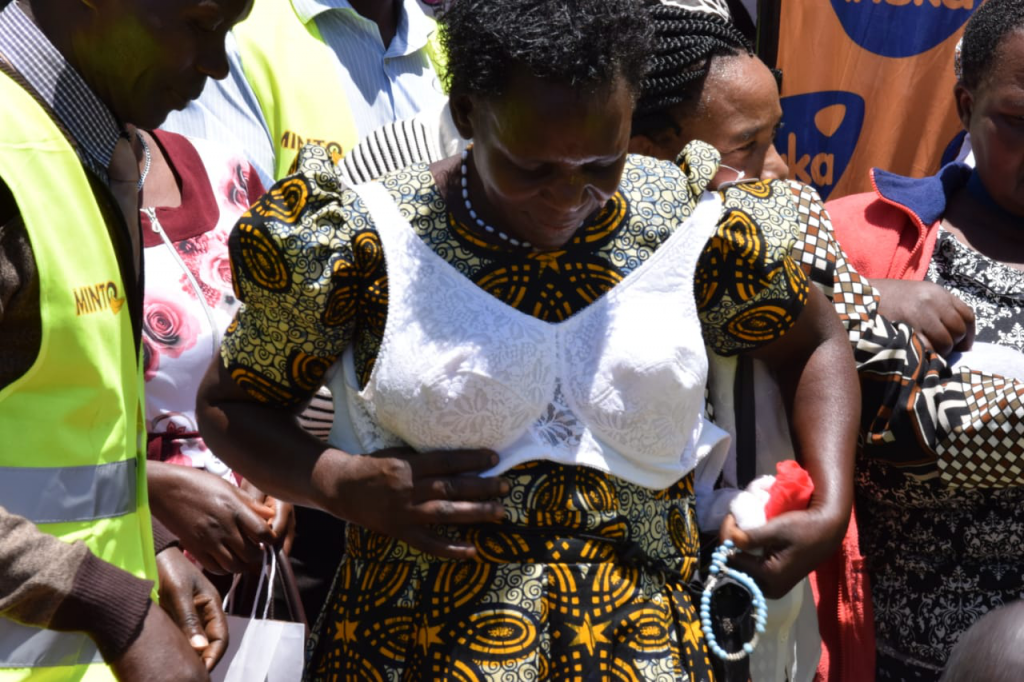 On the 1st of March 2019, we took a trip to Nyamira, in the company of Minto FM, Radio Taifa and KBC English service for the 4th edition of the campaign. Here, were able to donate a total of 40 kits to deserving cases. The county government was kind enough to organize for a medical camp, where those in attendance were able to get screened for breast cancer, cervical cancer, prostate cancer, have their blood sugar levels tested together with blood pressure. Those with minor ailments were also able to get medication for their ailments.
The residents of Nyamira also got enlightened about the mammography machines that the county had purchased and were urged to take the initiative and go get screened for breast cancer.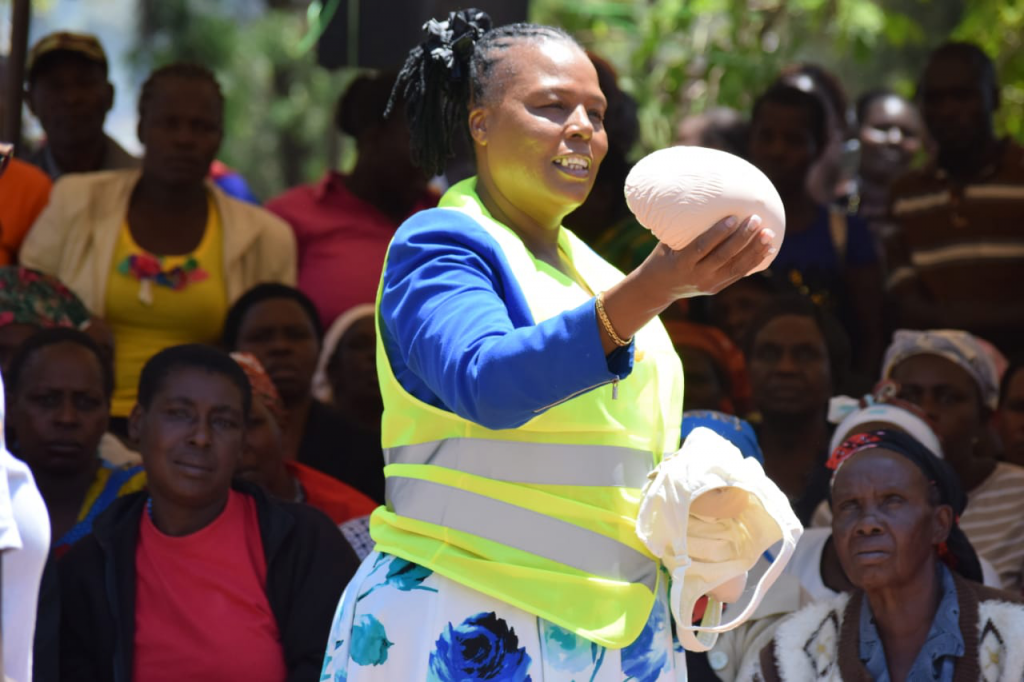 The first lady, Hon. Naomi Nyagarama and the CEC health graced the event and demonstrated their involvement in the fight against cancer through getting screened, setting an example for the citizens.
See you in the next edition.
Join the conversation using the hashtags #letstalkbreasts and #BTYNS.
Instagram; @Eddahs_hope
Twitter; @Eddahs_hope.
Facebook; @cancersoldiers.