Help For 80!
Wagwan #CancerSoldiers; how have y'all been? We hope you are keeping safe, keeping your heads up and keeping yourselves motivated. We know that it has been a rough year, so you are allowed to do what you gotta do to stay sane. Cry, take a trip, talk to a friend…as long as it is not self harming or destructive.
Now; you might have seen a couple posts on our social media about Global Giving and you are probably wondering what that is all about. Well, it's an online crowdfunding platform and we have been fortunate to earn a spot on the platform.
This September, we have a project that's up, dubbed "Help 80 Mothers Get Access to
Professional Health Care" . What we are doing is trying to raise funds to help our low-income-household mothers who are fighting breast cancer have a smooth journey; through ensuring that their treatment costs are taken care of.
Funds raised during this accelerator will go towards paying NHIF cover for these women, with the cost of one mother being KES 6, 000 annually, and covering up to 5 members per family. This translates to about 400 people if we reach our target of raising KES 480,000 within the next few days.
Cost of treatment has been one of the major reasons why mothers battling breast cancer do not seek treatment, as most have to choose between fending for their families and getting treatment.
We believe that this will be a long term solution to fighting breast cancer and that we, the #CancerSoldiers will come through for our own.
We know times are tough, but the little you can spare goes a long way in making a mothers' cancer journey bearable.
You can check out the project on the Global Giving site through the link below.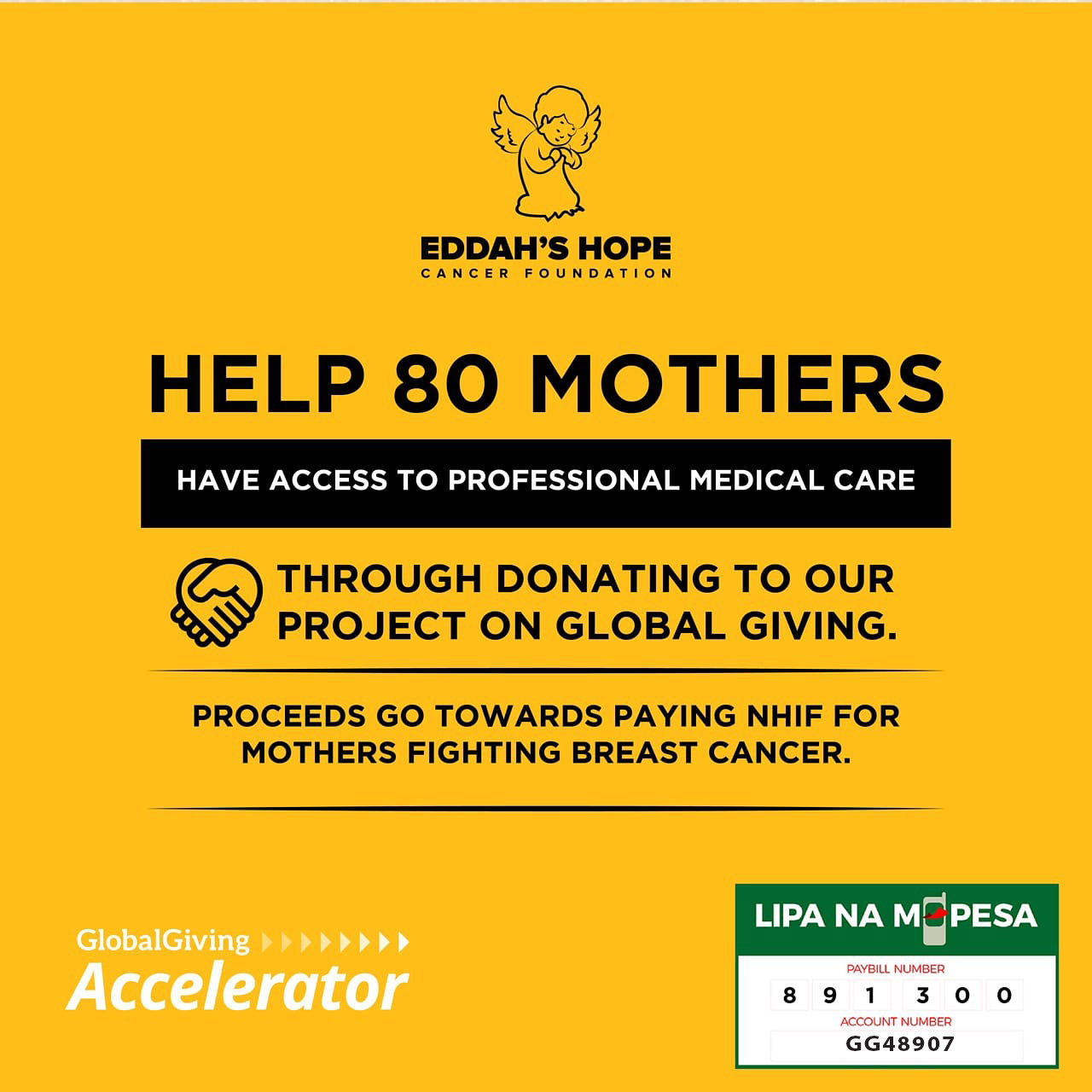 Mpesa Paybill: 891300
Account Name: GG48907.